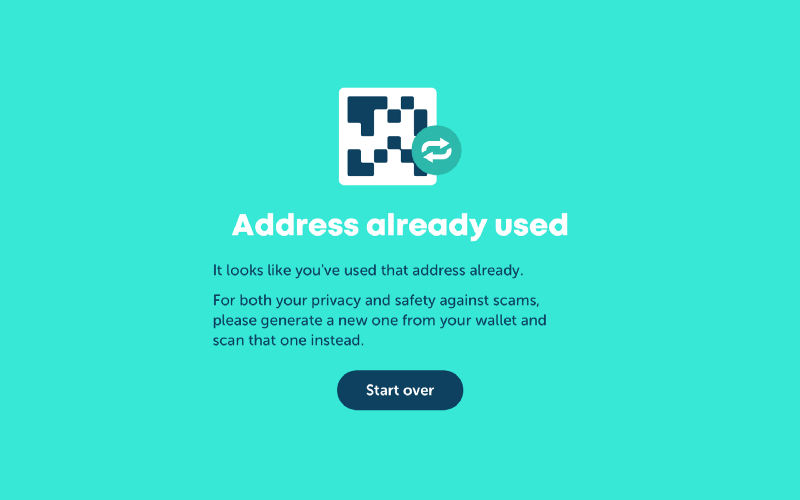 Reject Address Reuse will prevent customers from performing cash-in transactions more than once using the same address. If an attempt is made to reuse an address, the machine will recommend they generate a new address for the new transaction.
There are several reasons you may want to prevent the reuse of an address:
Increased privacy for the user and operator
Reduce the amount sent to scam addresses
Comply with regulations in your jurisdiction
Enabling Reject Address Reuse

Reject Address Reuse, visit the 'Global Settings > Compliance' tab of your admin and set the feature to 'On'.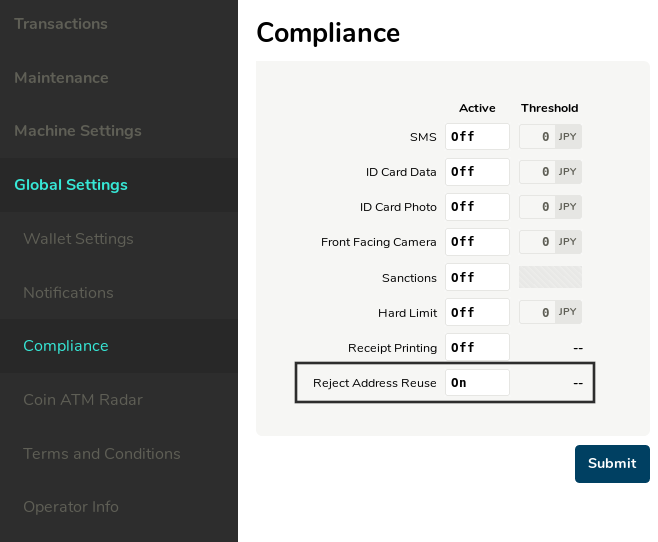 Once enabled, future used addresses will be added to a reuse-blacklist, if a user attempts to scan an address from that list they will be prompted to generate a new one.