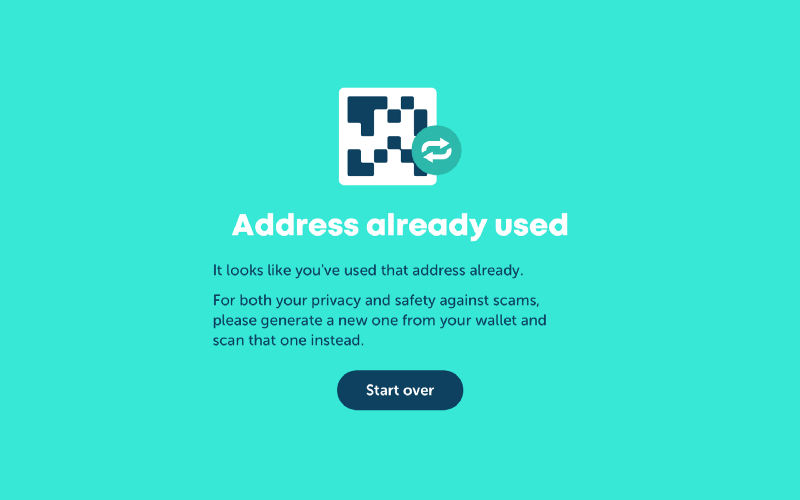 Enabling this feature will prevent customers from performing cash-in transactions using the same address more than once.
If the same address is scanned again after it's already been used, the machine will prevent that transaction until the user generates a new address.
Some reasons you may want to prevent address re-use:
Reduces the impact of scams which employ a static address
Increases privacy for the user and operator by encouraging fresh addresses
Compliance with particular regulations in your jurisdiction
This feature is available in Defiant Dingirma v7.4. To use it, please first upgrade to the latest release.
Note: This feature enables for all cryptos except ETH, as the vast majority of ETH wallets re-use a singular address, rather than generating new change addresses. (Thus, if applied to this coin, a user would have to create a new wallet for every ETH transaction.)

Enabling Reject Address Reuse

To enable, visit the 'Global Settings > Compliance' panel of your admin and set 'Reject Address Reuse' to 'On'.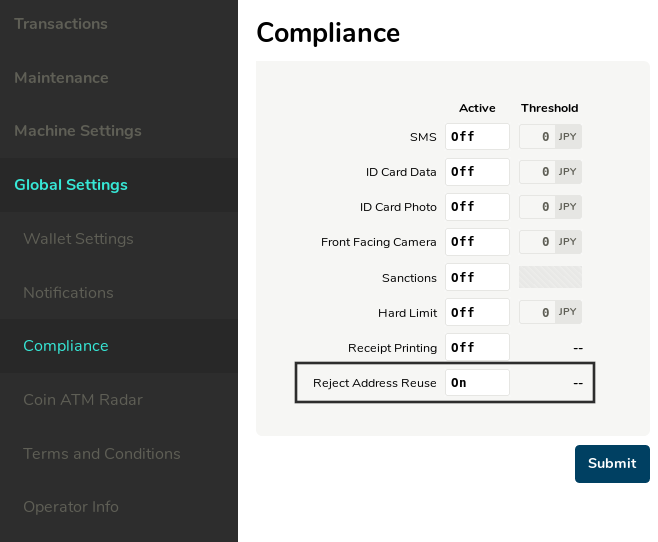 Going forwarded, newly scanned addresses will be added to an address blacklist. If a user attempts to scan an address from that list, they will be prompted to generate a new one with the screen shown at the top of this article.
Note: You may also blacklist individual addresses manually.