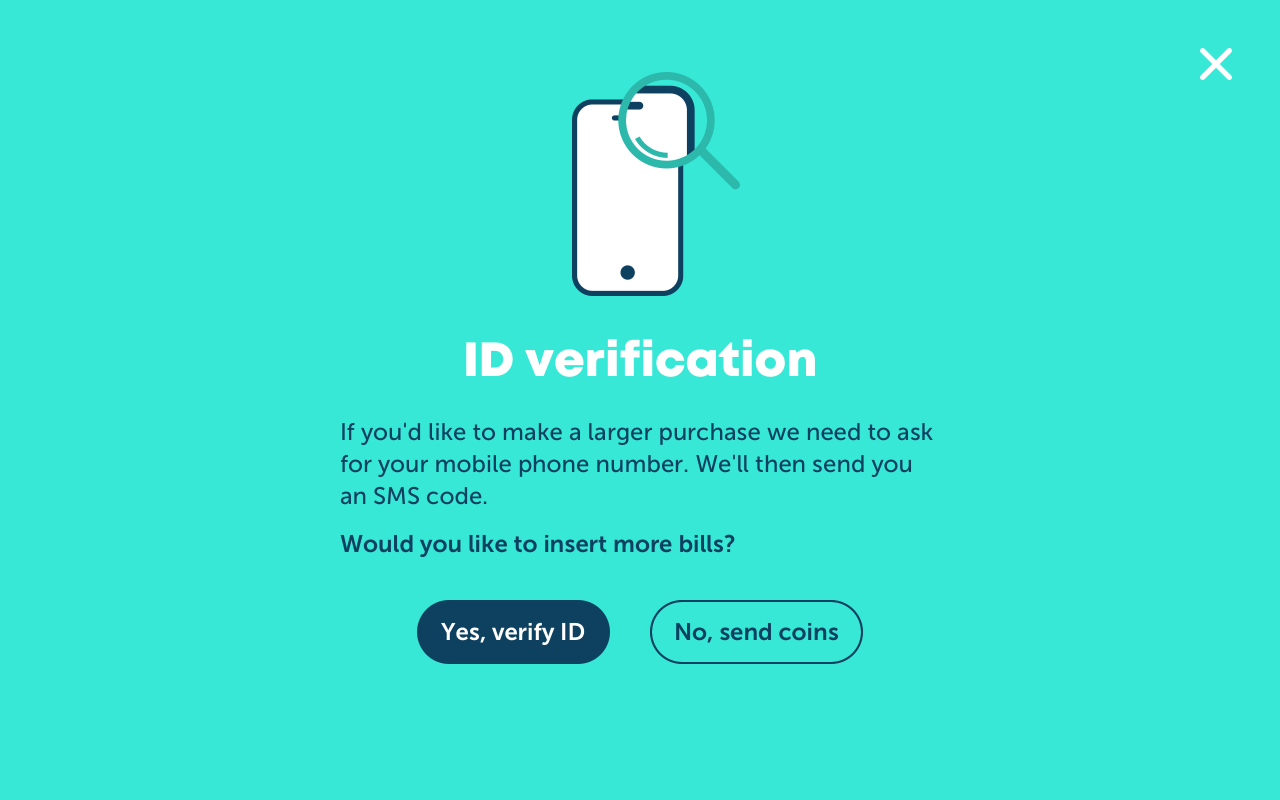 When SMS compliance is enabled, users are prompted for their phone number and sent a confirmation code to enter, prior to making purchases above the amount threshold you specify.
Your customer's phone number serves as the basis of further compliance features, acting as an account identifier. When configuring SMS, please ensure that it is invoked at the lowest fiat threshold among the other compliance features you enable.


Configuring
To enable phone number collection, first configure the Twilio module.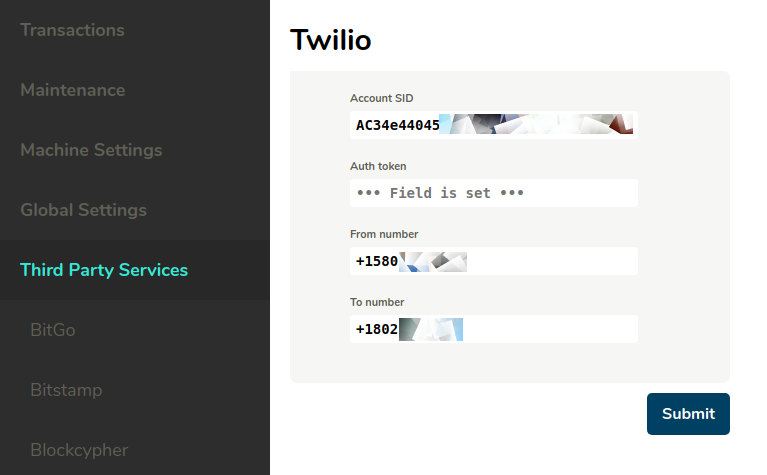 Then, in the Compliance panel of the admin, set SMS to On and configure the threshold at which phone number collection is invoked: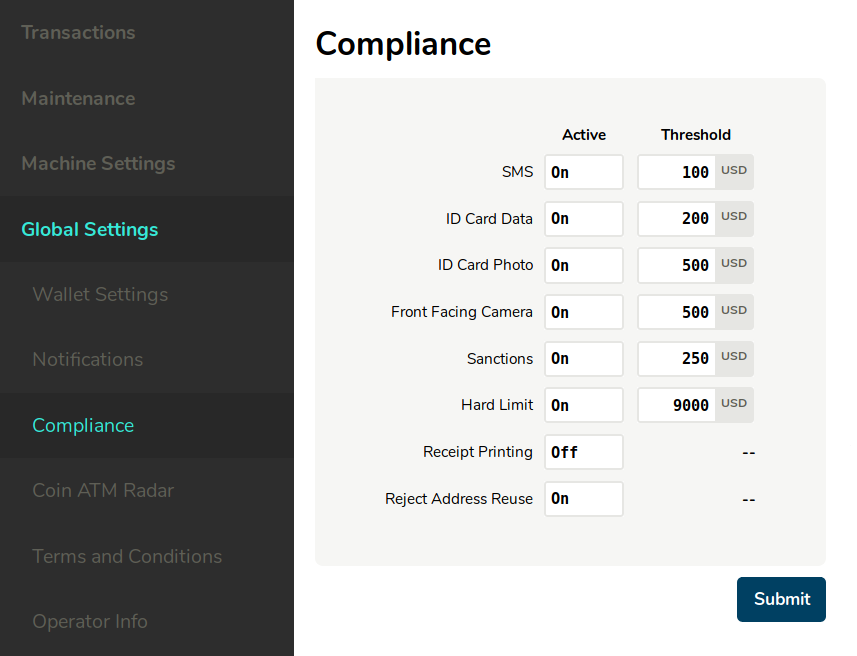 If this is at the first dollar, set Threshold as 1. If you wish to allow transactions below a certain amount without a phone number, set Threshold to that amount.
Hard limit
When SMS is set to off, the Hard Limit setting is a per transaction maximum.
While SMS is on, Hard Limit is a per customer maximum over a period of 24 hours.
Viewing customers
Within the 'Maintenance > Customers' panel, you'll find a list of the customers currently registered through SMS.

Clicking on the ID link will bring up this customer's details and provide the option to block or unblock them.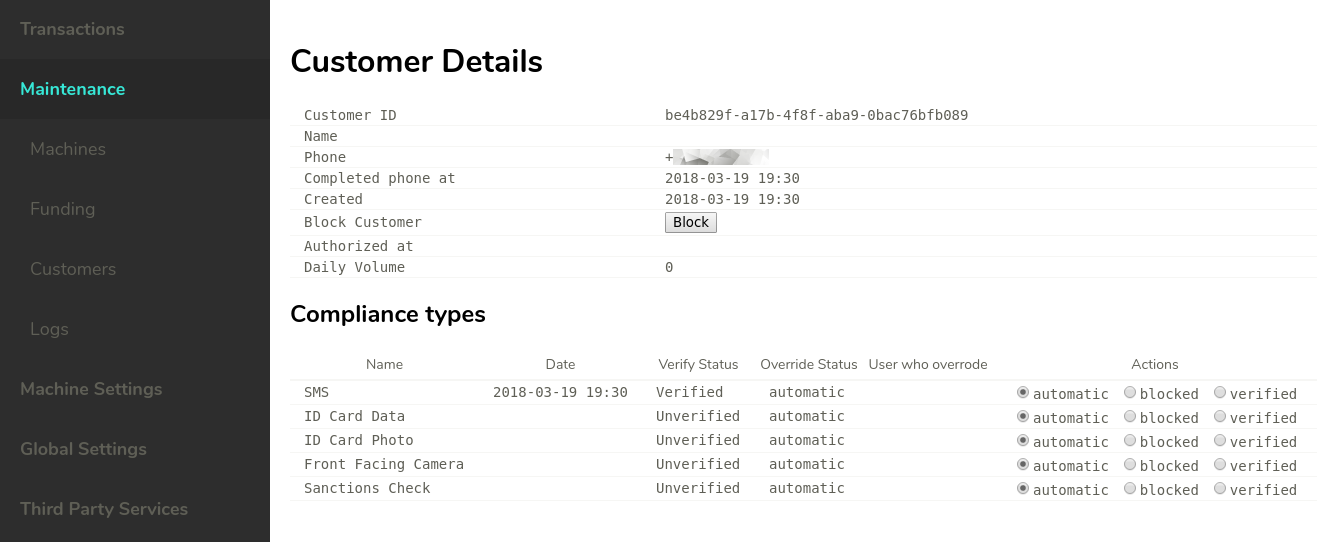 Additional tiers
For additional compliance tiers, see our full Compliance section.