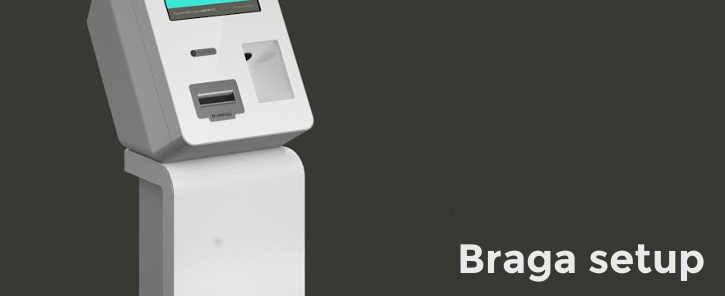 Congrats on your new Braga stand!
To install, please have ready a wrench, a hex screw, and four of the five M12 (19mm) bolts which came with your Bitcoin Machine. You will not need the original mounting bracket. 
First, remove the machine's bill validator in order to access the mounting holes within the vault.
Then, Attached below are instructions for mounting the Bitcoin Machine on the Braga stand.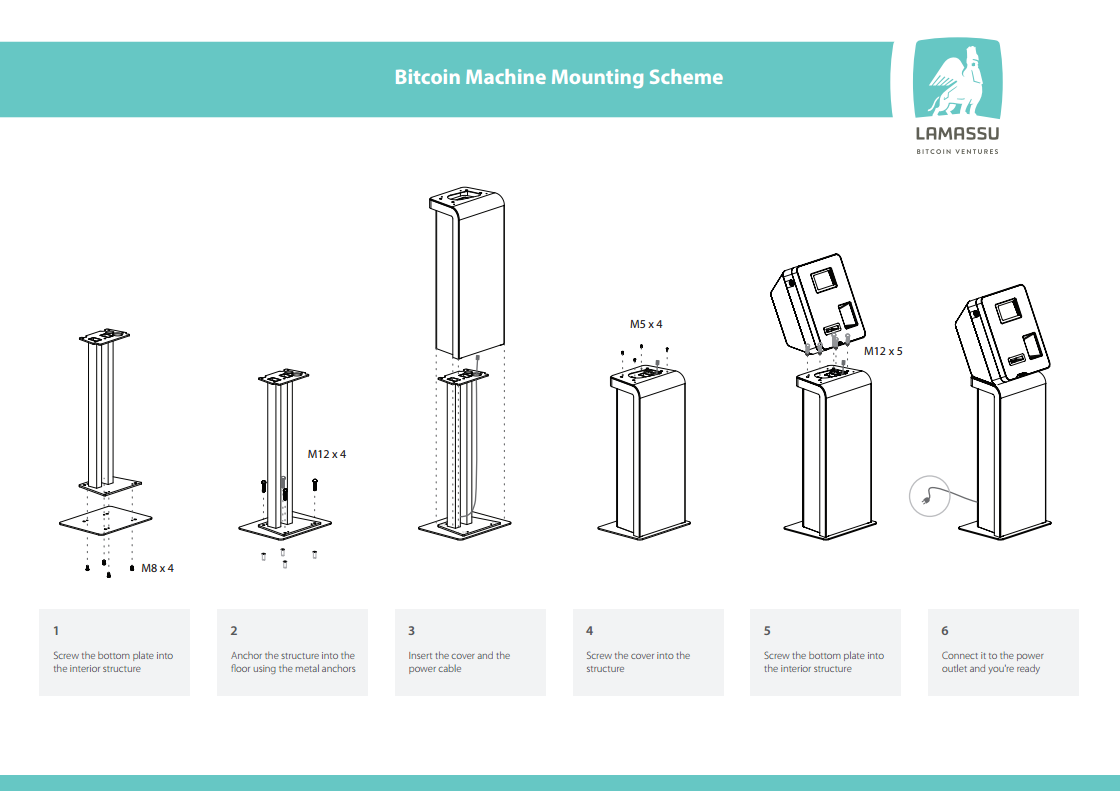 (click above to enlarge)
If you have any questions, please submit a support ticket or email support@lamassu.is.