For in case your machine experiences downtime or there is an error with a transaction, you may enable Operator Info to display your organization's contact information at a time that it's needed.
Enabling and adding contact information
Within the 'Global Settings' section of your admin panel, you'll find a section for 'Operator Info'.
On this panel, you may set the email, name, and phone number for your organization.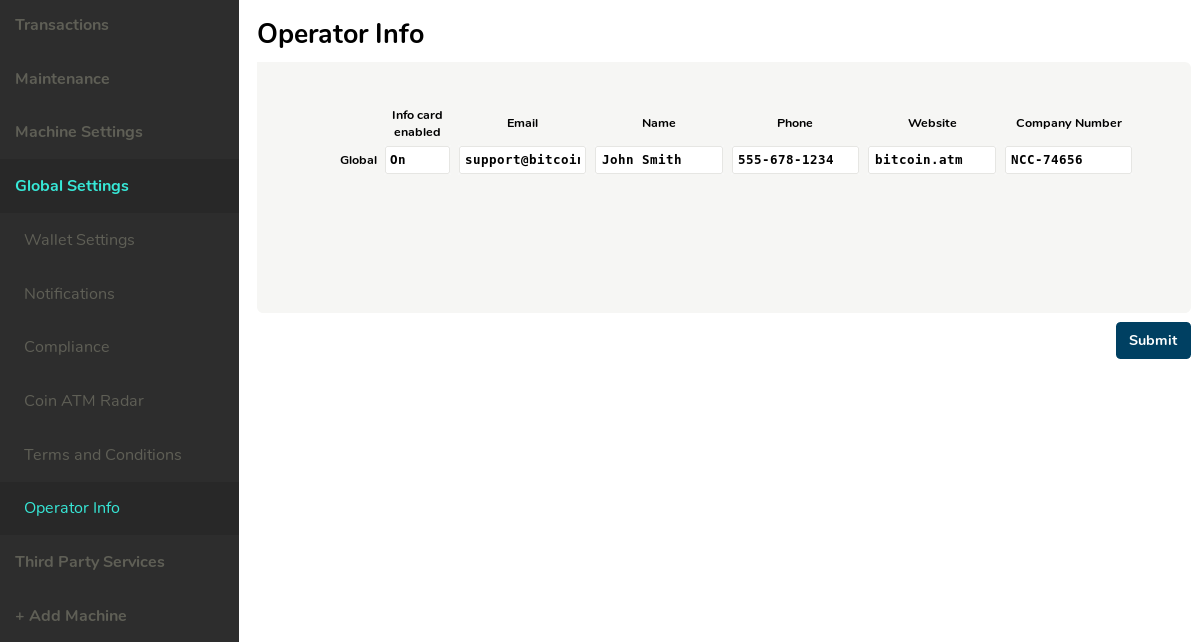 Note: The website and company number fields will only be displayed on receipt printing. You may read more on that here.
Display contact information
The contact information you provide will be displayed in the following cases:
The machine is out of service.
The customer experiences an error with a transaction.