This article is part of the Admin Setup (Step-by-Step) guide.
---
Accessing the admin
When finished, the server install script provided a one-time link to access the admin.
You may create new one-time links at any time by running:
lamassu-register me
Copy the link and open it in a web browser. We recommend Firefox, Brave, Vivaldi, or Chromium, as Chrome may not permit the login.
When the browser warns you about the connection, click the advanced option and choose to add an exception. (The admin is secure, though it uses a self-signed security certificate, thus the warning.)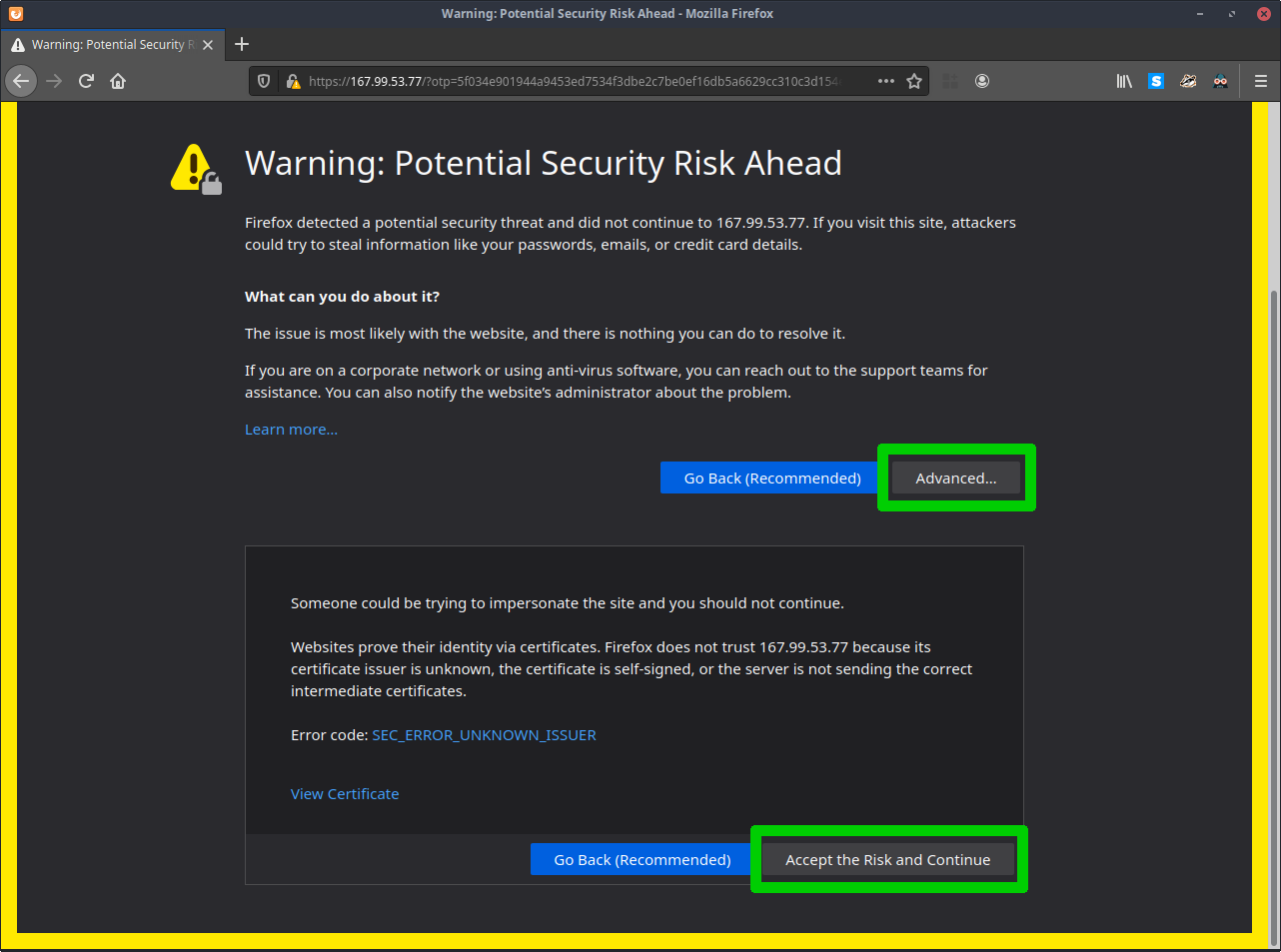 Initial admin settings
Once opened, configure any admin fields in red (base commission rate, wallet services, ticker, etc.):
Funding
Before sending funds, please ensure your Wallet Settings panel has the appropriate wallet client selected for live transactions (i.e., not 'mock wallet').
Deposit only small amounts until you've successfully conducted test transactions. Deposits will require one confirmation before becoming available to dispense.
Compliance
Prior to deployment, you may want or need to enable features within your compliance panel. There are many different compliance options available which allow you to add restrictions and collect identification from your users.
Please see the compliance section of our knowledge-base for full documentation of these features.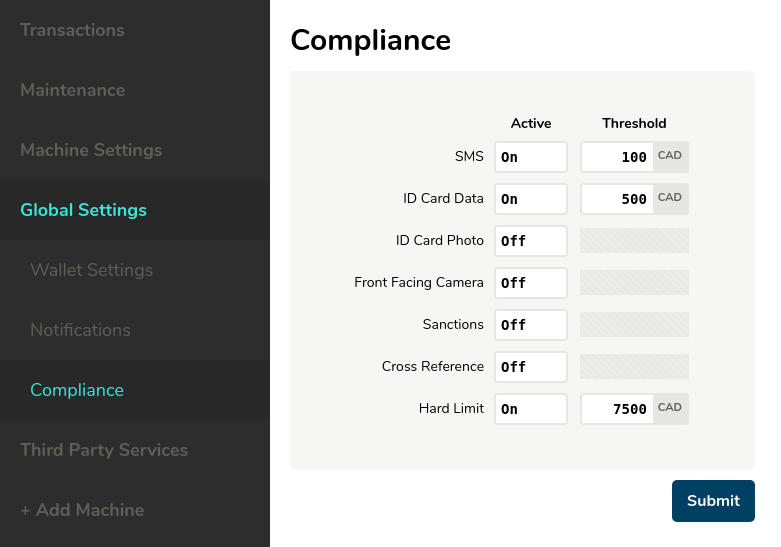 ---