This article is part of the Admin Setup (Step-by-Step) guide.
---
Follow the tabs below to configure each section of the droplet creation page:
---
After setting up your DigitalOcean account, click Create > Droplets in the top right corner to start a new server:

OS and Version
Ubuntu

for the distribution

20.04 (LTS) x64

for the release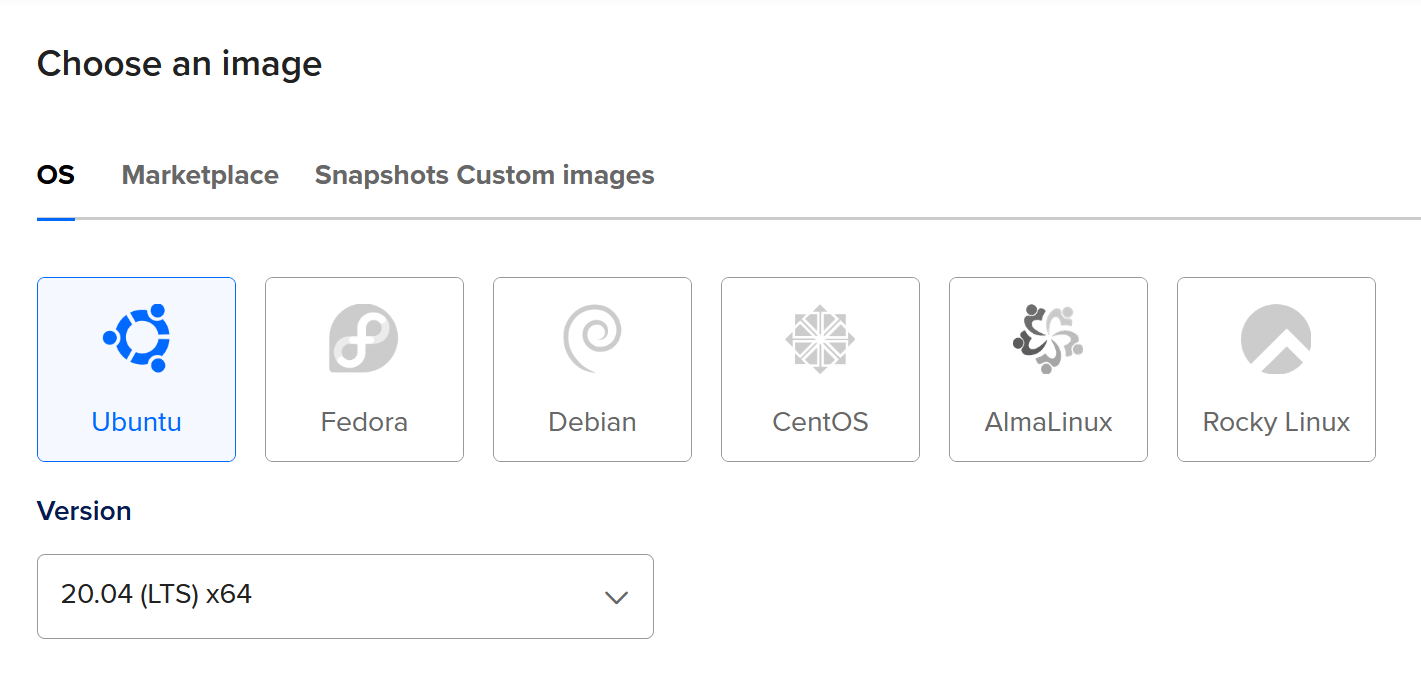 The plan you opt for will depend on the number of wallet nodes you'll want to run. We recommend starting with the 48$ option.
Select the

'Shared CPU / Basic'

category
Next, 'CPU options > Regular Intel with SSD'

as the CPU option
Then, '$48/mo - 8 GB / 4 CPUs'

for your droplet size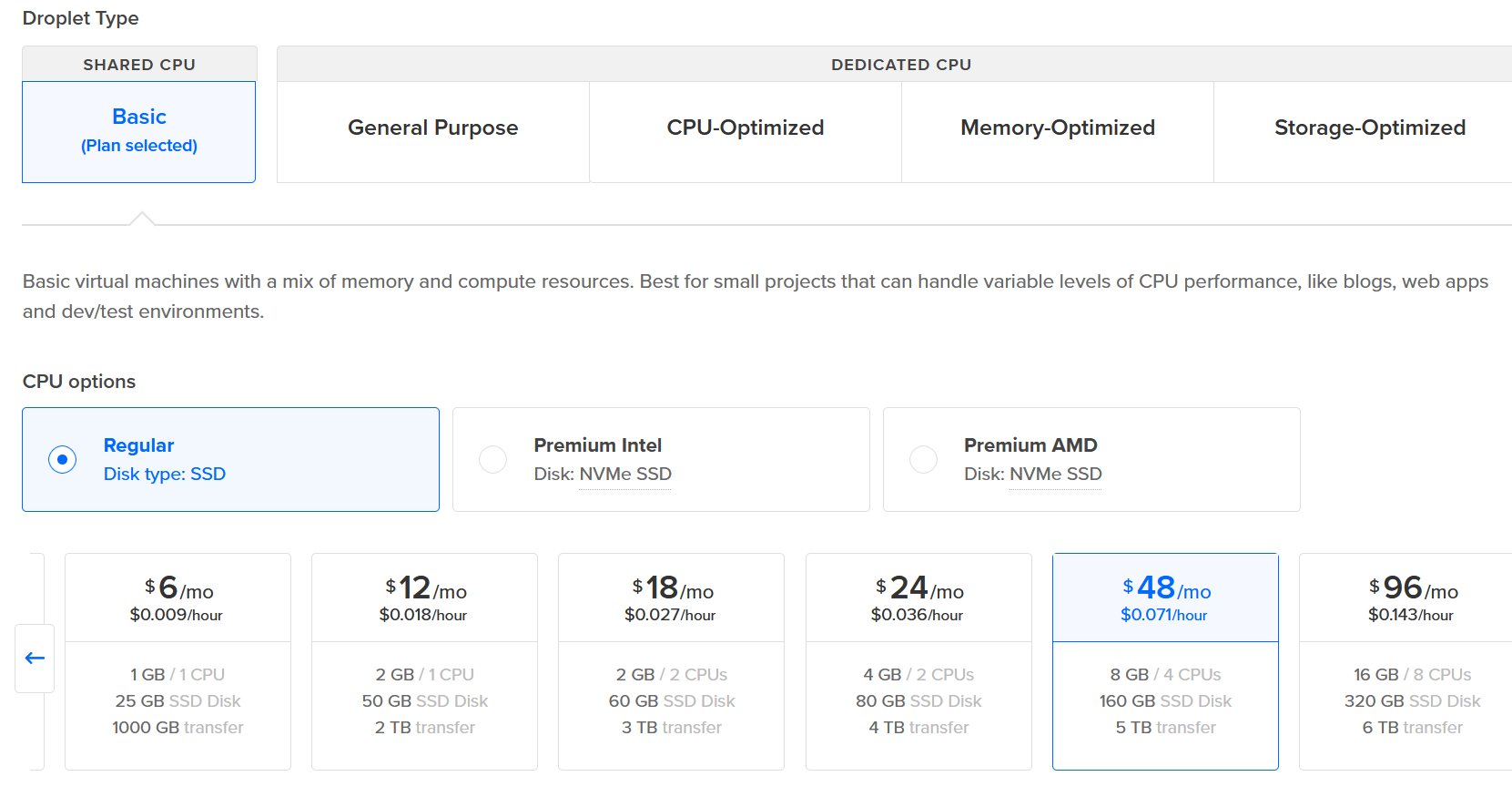 Then, under the Authentication section, choose 'SSH keys' and click 'New SSH Key'.

In the dialogue box:
Paste the

public SSH key

you obtained earlier during key creation (Step 2)
Name it
Click 'Add SSH Key':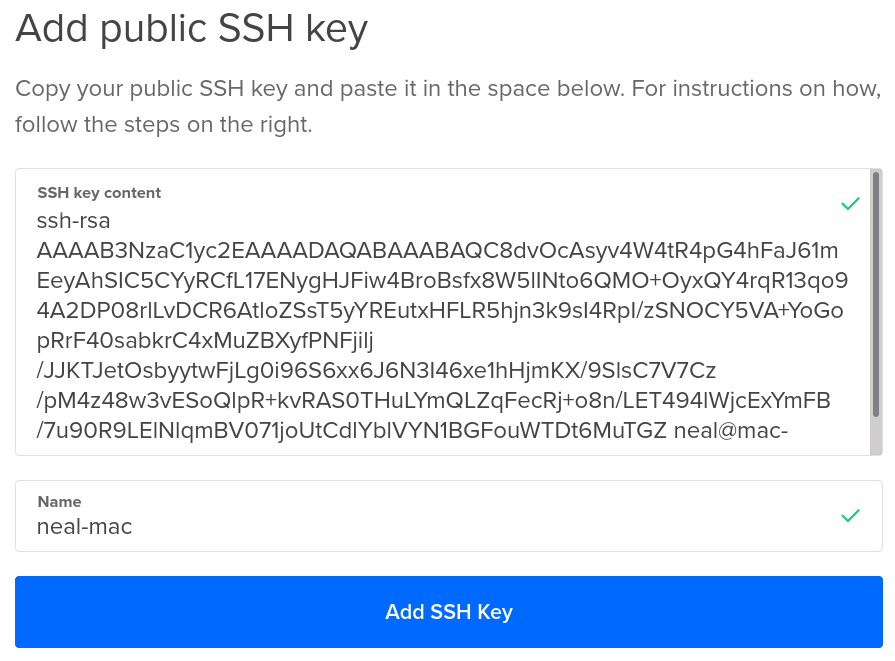 Additional Options
After choosing the droplet size, check the box for Monitoring in the additional options section: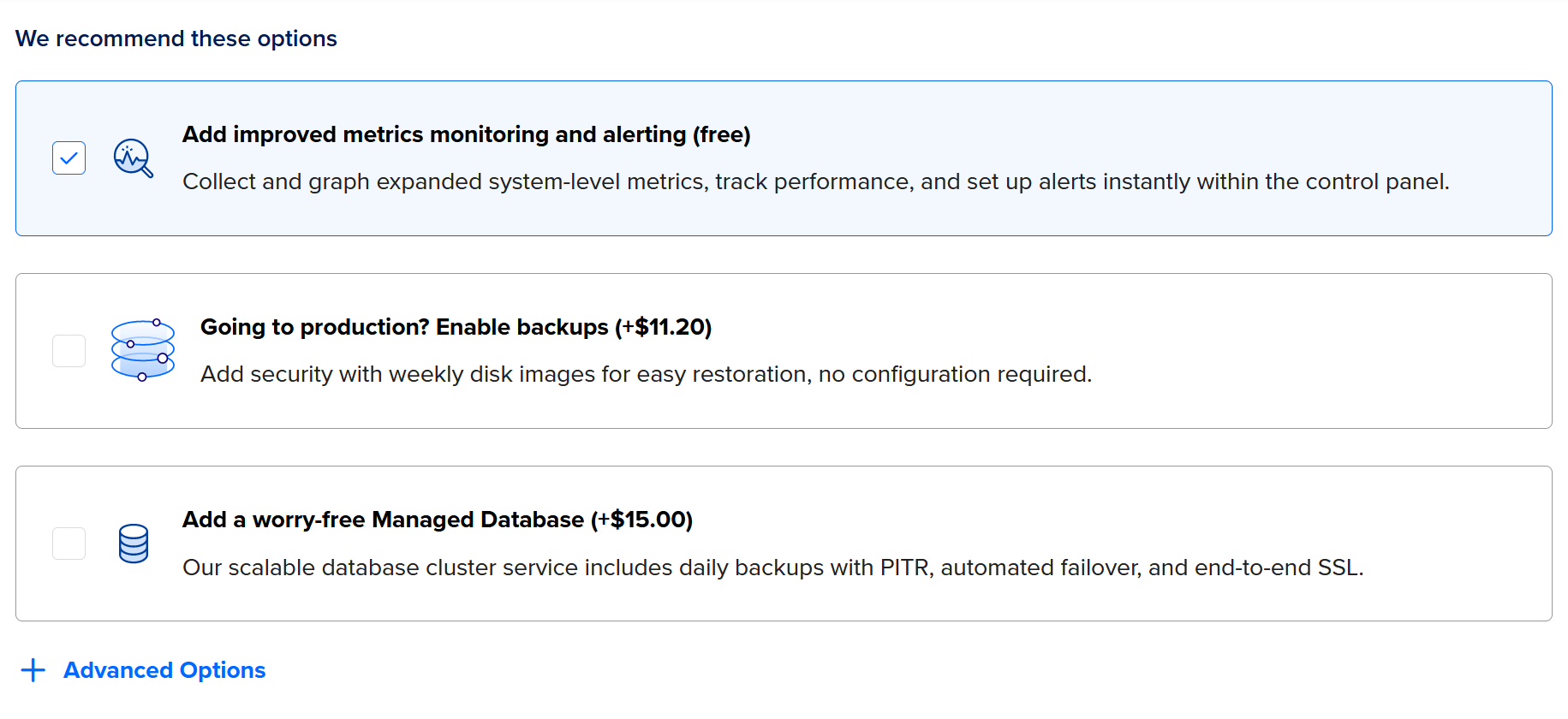 The monitoring option will allow you to later track your droplet's resource usage from your DigitalOcean account.
Droplet name (hostname)
Enter a hostname of your choosing, then click the green 'Create' button:

---