When you first pair your machine, it will first go to one-way mode, showing a 'Buy' button only. If you have a two-way machine, you will need to configure additional settings in the admin and adjust the machine before a 'Sell' option is present.
Enabling cash out involves adjusting the cash cassettes to fit your intended denominations, stocking the cassettes with cash, setting up two third-party services, and then applying your cash-out-related admin settings.
This article covers how to adjust your machine's hardware to enable cash-out, and you can find how to enable it on the admin here: Enabling cash-out on the admin
Adjusting and loading the cash cassettes
Open the door of your machine and locate the cash dispenser. Remove both cash cassettes by pushing in on their green buttons.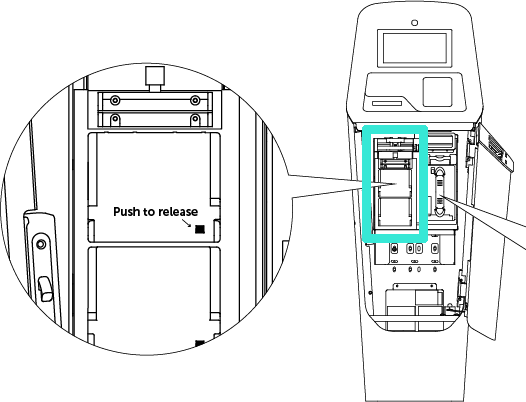 Once removed, open them by pressing the other green button on the back of the cassette.
Decide on the bill denominations you'll use for each cassette. Each cassette holds up to 500 notes of a single denomination.
Have at least a couple of bills of each denomination with you. You'll need to adjust the spacers within the cassettes to fit the length and width of each denomination, using the bills as a guide.
With the cassette open, carefully lift the green flaps. You'll find three Philips-head screws at the bottom which fix the spacers in place. Loosen these and adjust to the denomination's width and length with 1 to 2mm of extra space, tightening them back into place.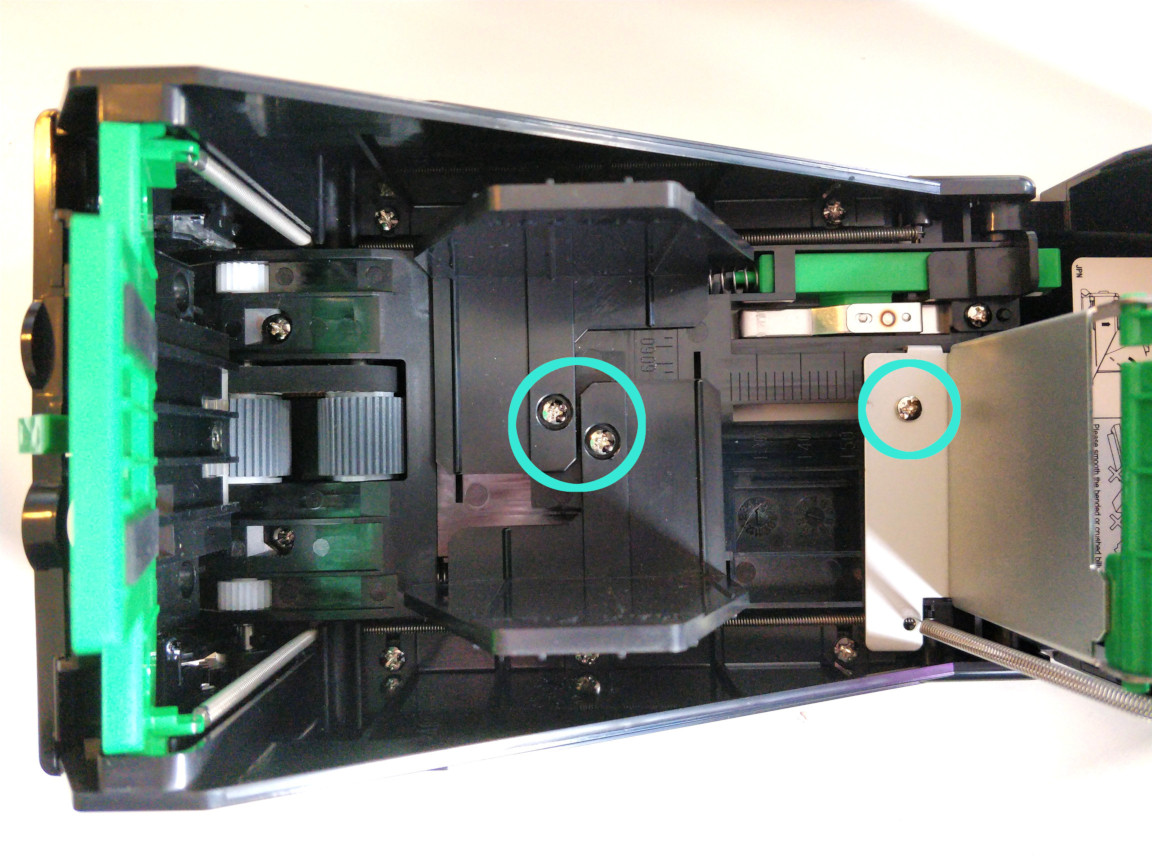 Mind the metal nuts on the bottom side of the cassette. Hold these in place while tightening the screws of the spacers.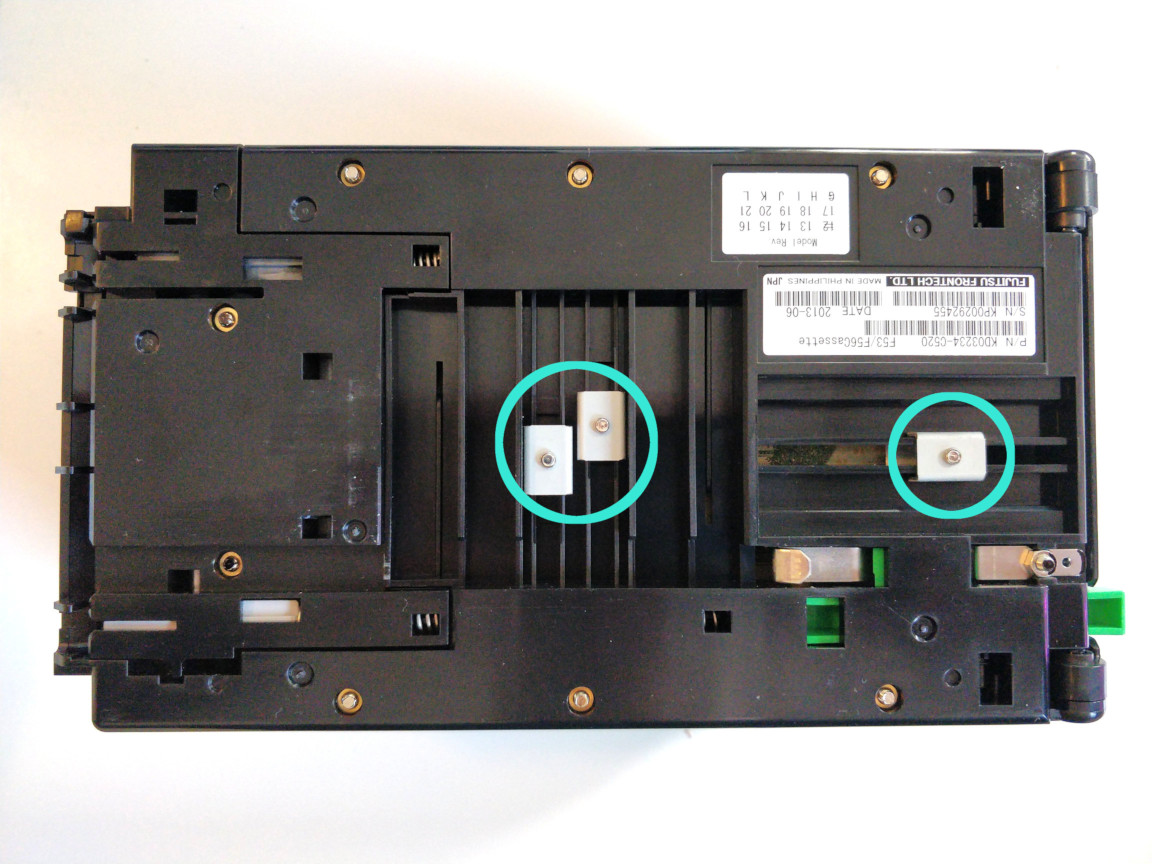 After the cassette spacers have been adjusted, load the cassette with bills, and carefully lower the two green flaps. We recommend having a minimum of 10-15 bills of both denominations at any one time, in order to ensure sufficient downwards pressure on the next bill that the dispenser will retrieve.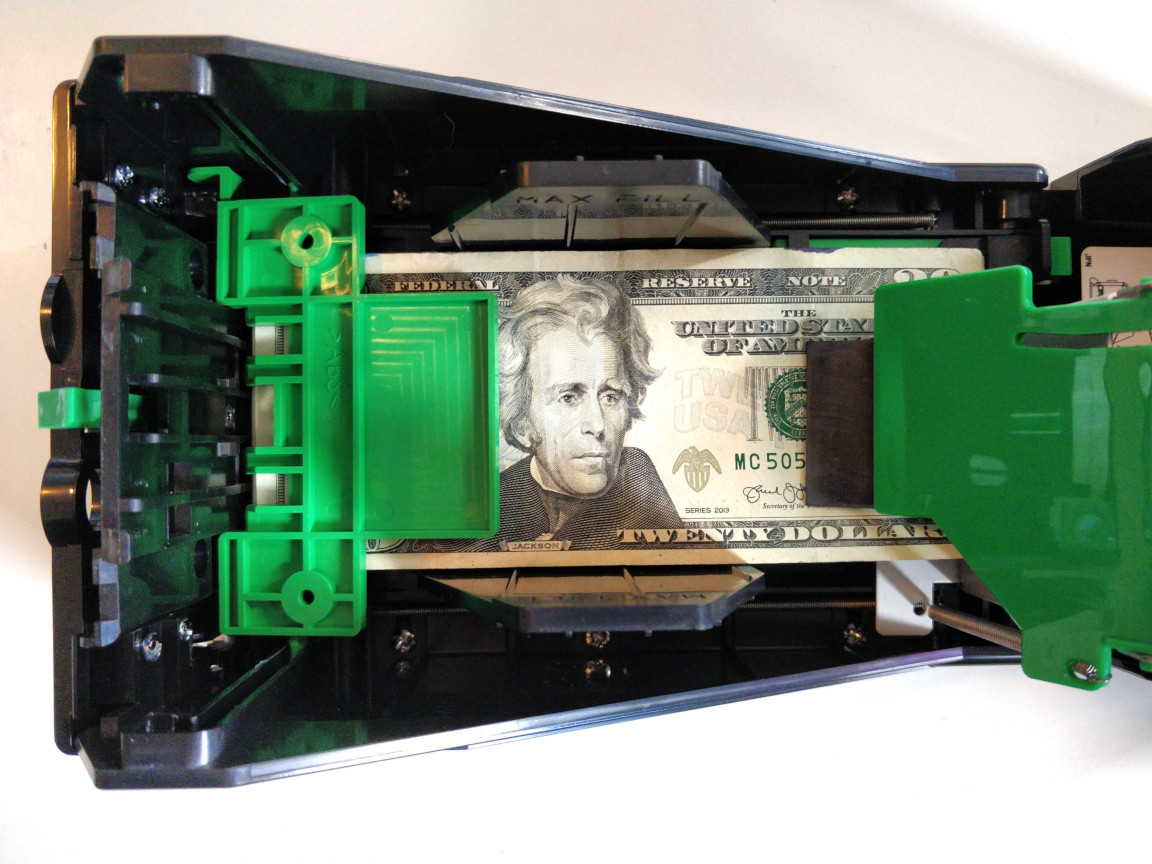 Reinsert both cassettes into the dispenser. They will need to be present before cash-out can be enabled.
Testing
Place cash-out test transactions at the machine to confirm dispenses are working successfully.
Admin configuration
Once you have successfully set your machine up to enable cash-out, follow the instructions in this article to configure your Admin as well.
Troubleshooting
If you experience issues in dispensing, please consult our Cash-Out Troubleshooting section.