With our latest release, Crafty Chnemu v7.3, you may blacklist addresses from being scanned at the machine.
Blacklisting an address will prevent the machine performing cash-in transactions with said address, alerting the user to the fact that it may be associated with a scam, deceptive offer or prohibited group.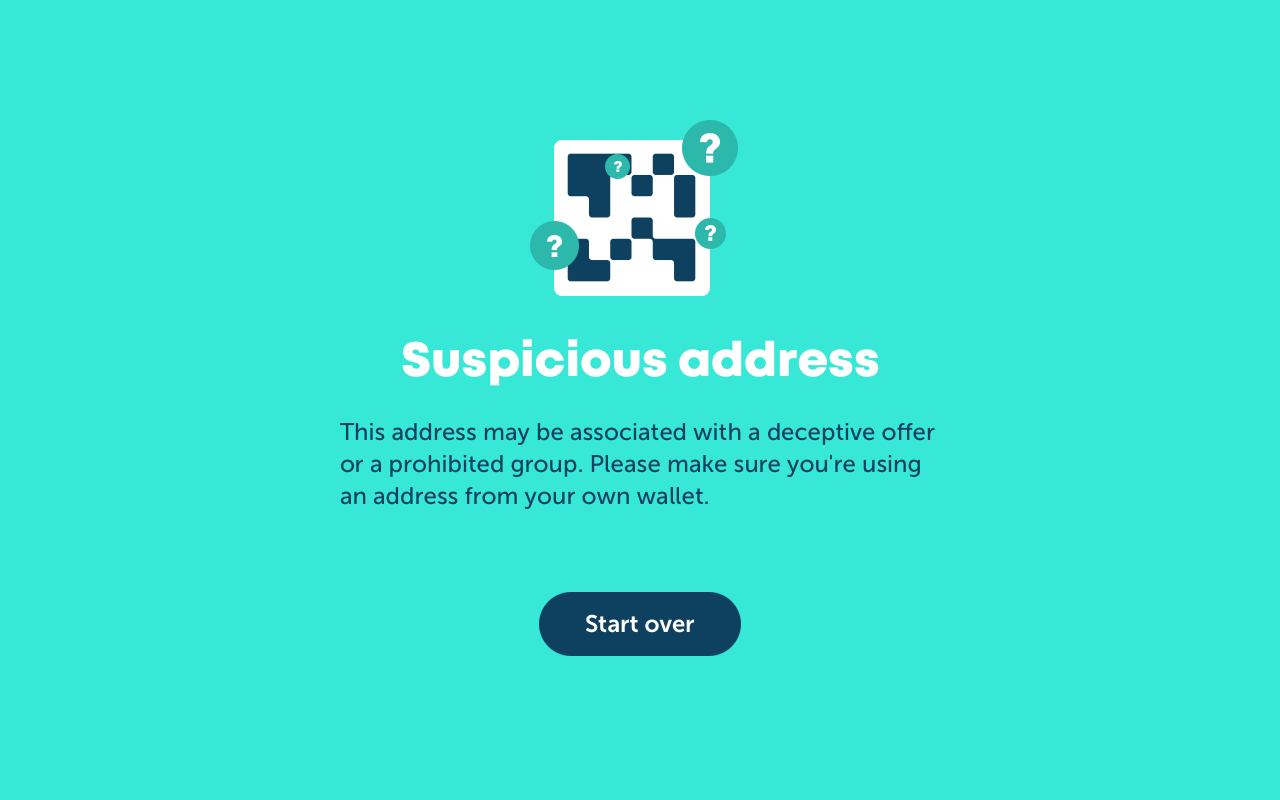 To blacklist an address, you may run the lamassu-blacklist command from within the server's terminal.
You will be prompted to enter the public address, followed by the corresponding currency ticker.
For example: 1G17vcNnabW9xjG1uqnUxRMdHbSUKnUexv, then BTC: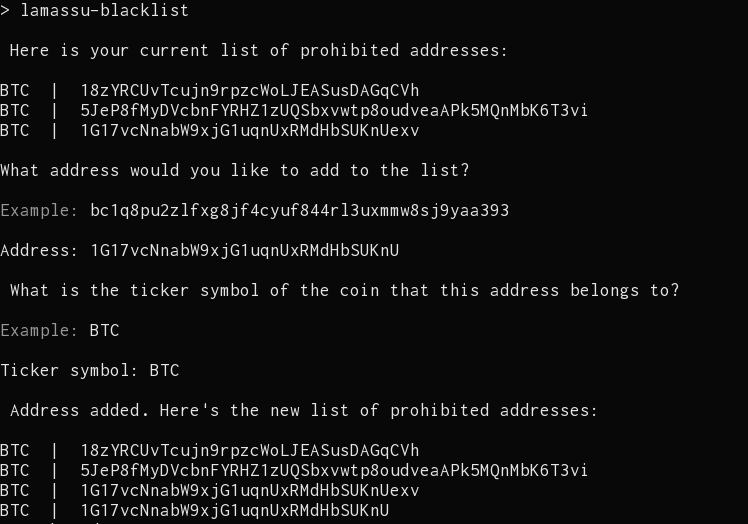 Once the address has been added to the blacklist, users will be notified if they attempt to scan it and will be stopped from proceeding with the transaction.