Our latest platform implements tiers for varying forms of user identification for AML/KYC purposes, the first of which is phone number collection.
Phone collection is enabled in machine versions 3.6.5 and above.
Upcoming editions of the software will introduce ID photo capture, sanctions list screening, velocity triggers, cool-down periods, and user photo capture.
Configuring
To enable phone number collection, first configure the Twilio module.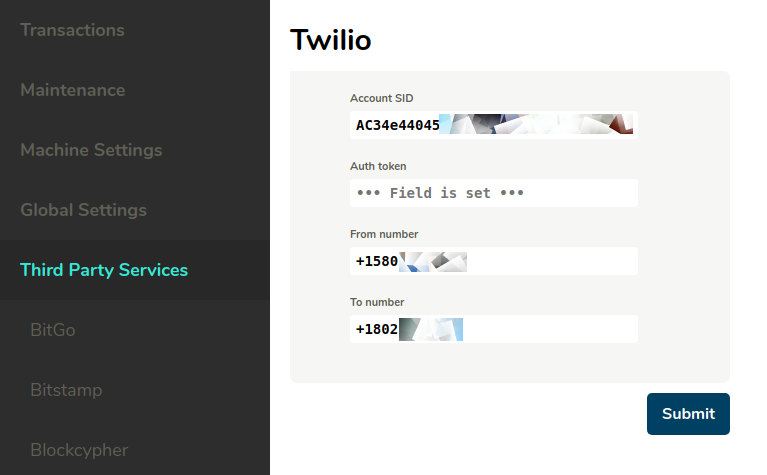 Then, in the Compliance panel of the admin, set SMS to On and configure the threshold at which phone number collection is invoked: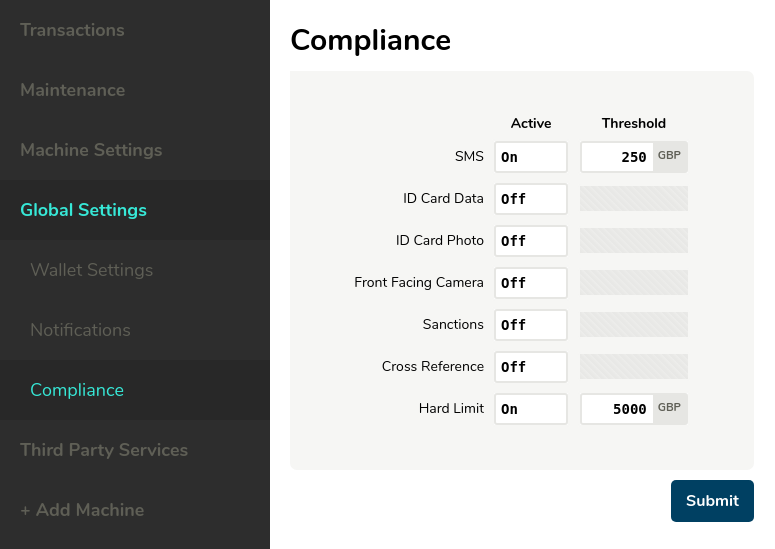 If this is at the first dollar, set Threshold as 1. If you wish to allow transactions below a certain amount without a phone number, set Threshold to that amount.
Hard Limit
When SMS is set to off, the Hard Limit setting is a per transaction maximum.
While SMS is on, Hard Limit is a per customer maximum over a period of 24 hours.
Viewing Customers
Within the 'Maintenance > Customers' panel, you'll find a list of the customers currently registered through SMS.

Clicking on the ID link will bring up this customer's details and provide the option to block or unblock them.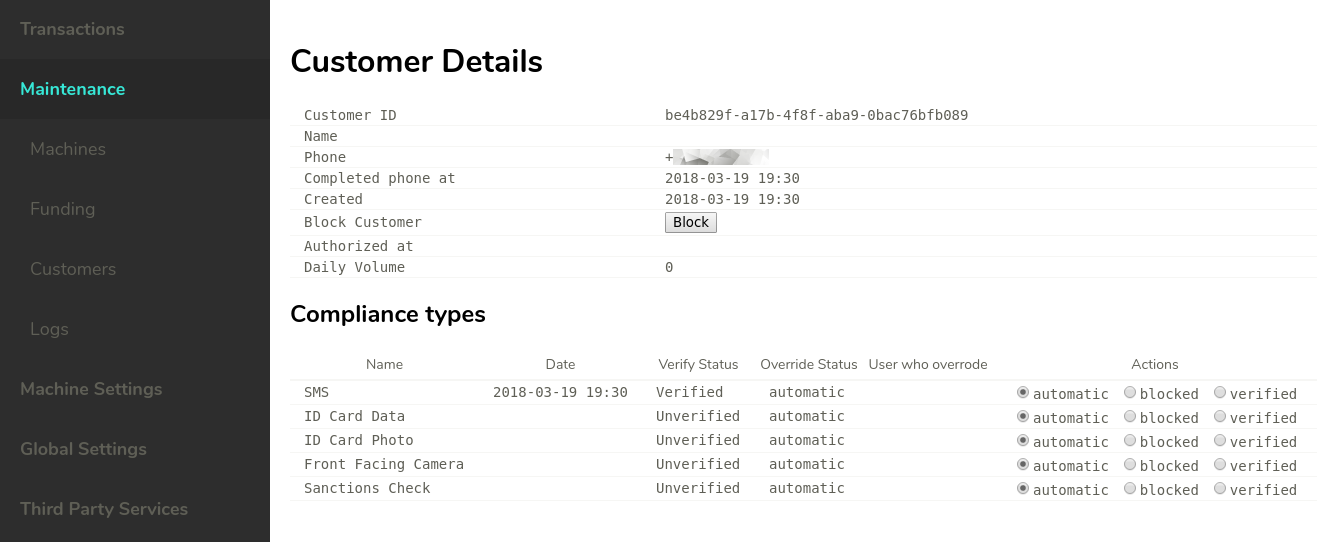 Additional Tiers
Stay tuned to the Compliance section as we introduce additional AML/KYC options to the next-gen software.